2-Stage Propane Tank Regulator with 2 Pigtail Hoses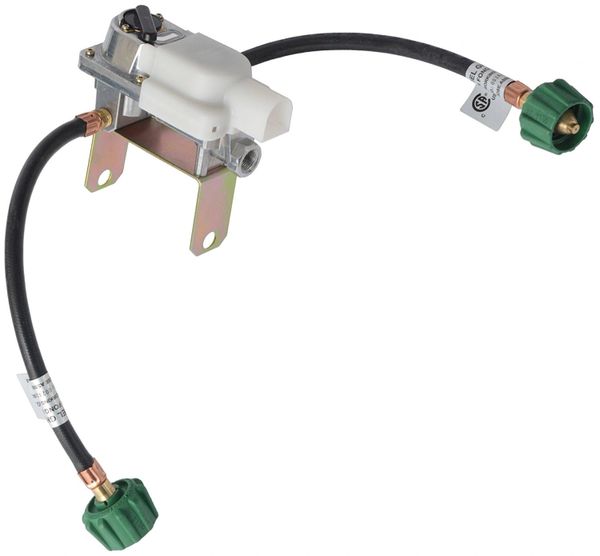 2-Stage Propane Tank Regulator with 2 Pigtail Hoses
Don't run out of propane gas with this convenient regulator, ideal for Fish House use with dual propane tanks.

Hooks up 2 propane tanks to your Fish House at once so you'll always have a fuel supply.

Auto-changeover feature automatically switches from the empty propane tank to the full tank for a continuous gas flow.

Lets you remove empty propane cylinder without interrupting propane supply.

Includes 2 12-inch pigtail hoses.