BLACK FRIDAY DEAL ICNUTS CORDLESS DRILL MARINE WINCH 2500#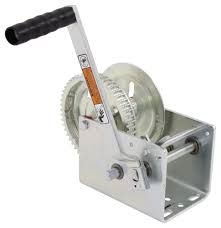 BLACK FRIDAY DEAL ICNUTS CORDLESS DRILL MARINE WINCH 2500#
Our most common winch rated at 2500# with 2 speed with added zinc to prevent rust. Fast Shipping.
Special gear ratio for heavy pulling built for boat trailers questions please feel free to call or email us .
We also sell a winch adapter kit so you can use this winch with a cordless drill purchase the tool kit on our home page.