2 SIDE CABLES 1/4 WITH CABLE CLAMPS FOR ALL SINGLE AXLE FISH HOUSES 304 HIGH FLEX STAINLESS CABLE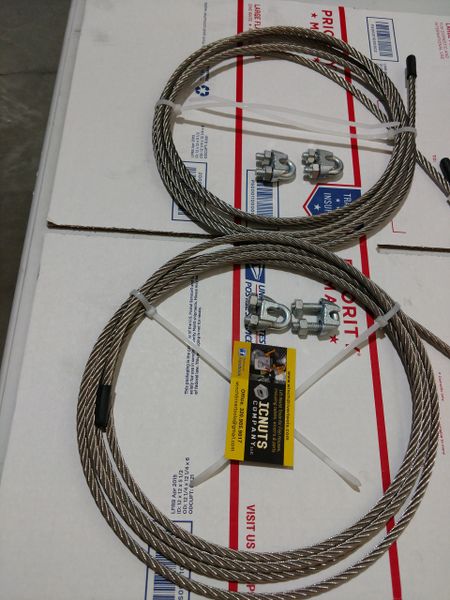 2 SIDE CABLES 1/4 WITH CABLE CLAMPS FOR ALL SINGLE AXLE FISH HOUSES 304 HIGH FLEX STAINLESS CABLE
This is a kit for 2 side cables for all single axle fish houses made by Ice Castle  6.5x8 6.5x12 6.5x14 6.5x16 8x16-18ft as well as Rv Edition or Home-Built Fish Houses.
Made from the highest quality 304 stainless cable.
Instruction sheet provided for clamp placement
This item ships and arrives very fast by priority mail.