2 SIDE CABLES WITH FACTORY LOOPS AROUND 2" PULLEYS 304 HIGH FLEX STAINLESS STEEL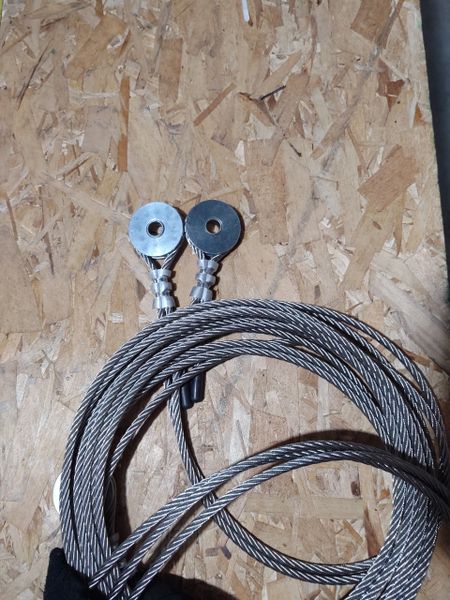 2 SIDE CABLES WITH FACTORY LOOPS AROUND 2" PULLEYS 304 HIGH FLEX STAINLESS STEEL
These are two of our best 304 high flex stainless steel cables they are made like the factory to fit tight around the 2" pulleys this is important due to clearance issues so we now manufacture the cable with new pulleys crimped into the cables.
Also it is recommended to inspect your cable pulleys before installing new cable we offer complete kits here on our website and they are better then the factory pulleys offering a tapered bushing allows oil to flow to the center of the pulley during maintenance. 
This kit ships very fast by priority mail. 
We will be offering 2 different cable kits for Ice Cave Grey Wolf Forest River Models as some cables go around pins not pulleys.