6.5 ft x 8 ft AND SMALLER ICE CASTLE PULLEY PIN KIT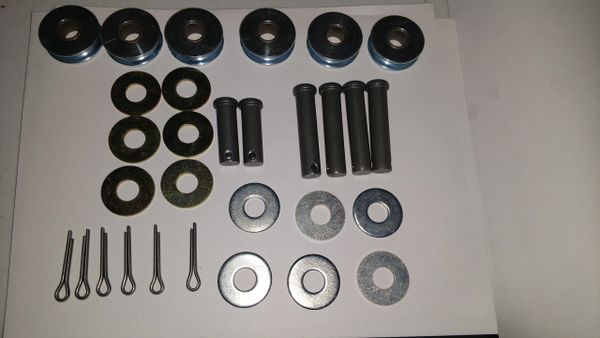 6.5 ft x 8 ft AND SMALLER ICE CASTLE PULLEY PIN KIT
This kit ships priority mail usually same day arrives to your door in 1 to 3 business days most of the time less then 2 days .

This kit was made based off a 2015 sport angler Ice Castle fish house 6.5x14ft  I believe it will fit the 6.5x16ft & smaller houses as well as always if you need something different feel free to call us .
Please verify the number of pulleys you need and the length of your pins before ordering.
Works with Ice castle scout little jigger 
This kit contains
Qty 6 pulleys
Qty 2   1.5 inch pins for front hitch
Qty 4   2 inch pins for rear pulleys
Qty 6 cotter pins
Qty 12 washers