SOLD OUT MORE IN MARCH .SAVE $20.00 ICNUTS CORDLESS DRILL MARINE WINCH 2500# INCLUDES TOOLS FOR CORDLESS DRILL OPERATION FREE SHIPPING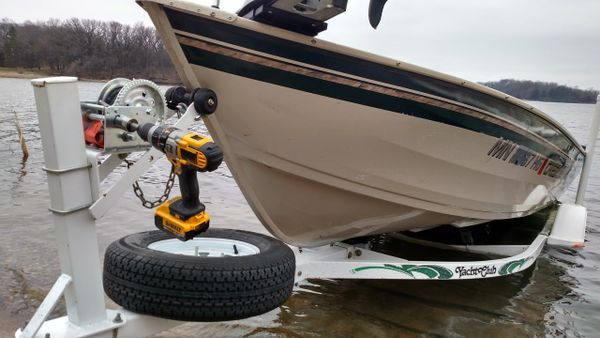 SOLD OUT MORE IN MARCH .SAVE $20.00 ICNUTS CORDLESS DRILL MARINE WINCH 2500# INCLUDES TOOLS FOR CORDLESS DRILL OPERATION FREE SHIPPING
Our most common winch rated at 2500# with 2 speed with added zinc to prevent rust. Fast Shipping.
Special gear ratio for heavy pulling built for boat trailers improved gear ratio 2 speed winch with quick release handle please if you have any questions please feel free to call or email us we would be glad to help we have worked with so many customers all over the USA so we can offer great advise before ordering.
We no longer offer the marine winch drill adapter separately at this time we produce complete winch packages now for our shipping partners and dealerships.