3 CABLE KIT FACTORY STYLE SINGLE AXLE 304 STAINLESS HIGH FLEX CABLE 1/4 3 REPLACEMENT CABLES 6.5FT-8X16 AND UP ICE CASTLE (2 CABLE CLAMPS UNDER HITCH)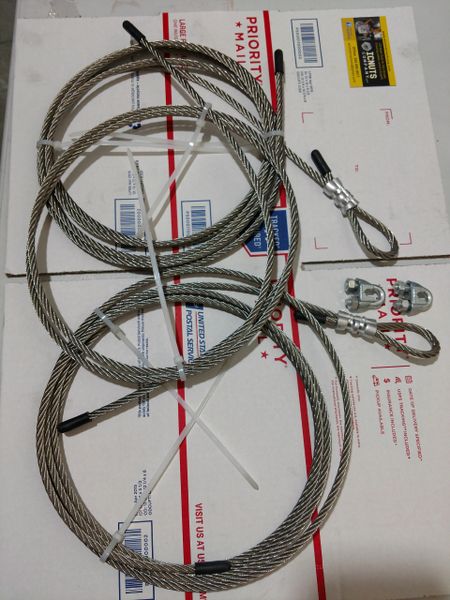 3 CABLE KIT FACTORY STYLE SINGLE AXLE 304 STAINLESS HIGH FLEX CABLE 1/4 3 REPLACEMENT CABLES 6.5FT-8X16 AND UP ICE CASTLE (2 CABLE CLAMPS UNDER HITCH)
Fast shipping to your door.
We sale a high quality 304 stainless steel high flex cable .
This kit has 2 side cable with factory style eye's  (loops) made to fit over 1.5" pulleys and a front hitch cable with 2 cable clamps for under hitch. All cables are pre-cut to length.